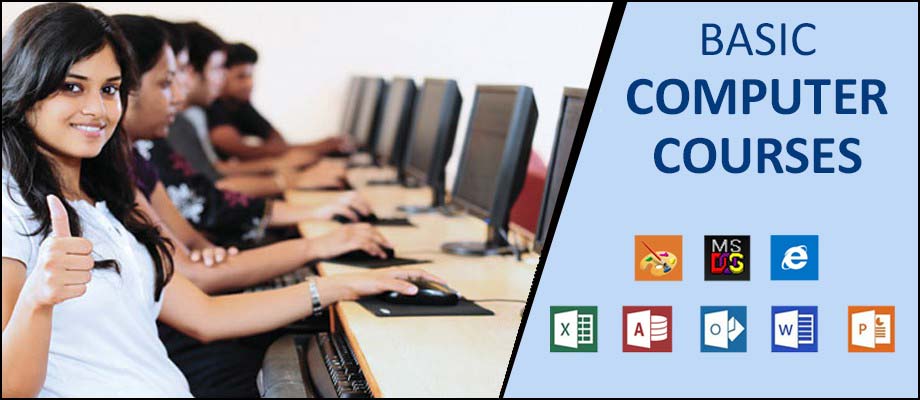 Best Basic Computer Course for students, job holders, house-wives and senior citizens to learn essential computer skills. This course will help you in learning the most important Basic Computer Skills that are required in all kinds of jobs and professions. After completion of this MS Office course in Laxmi Nagar you will be able to do the daily official, home, school, business works easily and accurately with high speed. In this Computer IT Course you will learn – Fundamental of Computers, English Typing, MS Word, MS Excel, MS Power Point, MS Outlook, Software Installation and Windows Installation
After learning this MS OFFICE Course it will help you in document writing, data editing, data calculation and management, presentations & slideshows, communication, financial management, social media, English, Hindi typing, internet research etc.
If you want to update and learn the Basics Computer Courses in Laxmi Nagar, Preet Vihar and really want improvement in technical skills, creativity and looking for the best use of your time at home then it's highly recommended that you must have to attend these computer short courses to improve your skills quickly and easily. This IT Basic Course in Laxmi Nagar is your first step in IT Field and important for you in your career, business, and daily life.
These are the Basic Computer Classes in Laxmi Nagar for beginners, adults, kids, and seniors. If you are searching for computer classes for your family members, friends, seniors then share these courses without any hesitation and doubts. DICS Laxmi Nagar is the Best Computer Institute in Laxmi Nagar that providing quality education to start becoming computer and internet literate and skilled, for jobs, business, and career development.
It's important for every student to know the basic fundamentals of computers. The basic fundamentals include the uses of computers, it's applications, it's advantages and disadvantages, how computers work, why we use a computer, how it is built on, how the Operating system works, how input and output work and what you can do by using internet and computer in daily life.
It's a very basic knowledge of computers that is helpful for students later to find out and select the best information technology Diploma course for the career. The basic fundamentals of computers, internet, programming, web pages help them to test their IT interest in the field. Where they are interested in and what are the available opportunities for career growth and income in the IT field. That's why before you start taking any 1-2 years Diploma course you must know the Basic Computer Course in Laxmi Nagar of the computer so that you will be confident about your career decisions.
Computer Course Module:
Fundamental of Computer
Microsoft Word
Microsoft Power Point
Operating System (Win 7, 8, 10)
Software Installation
Typing Skills (Typing Master)
Microsoft Excel
Microsoft Outlook
Internet Usage
Windows Installation
Windows Installation
Basic Computer Courses in Laxmi Nagar